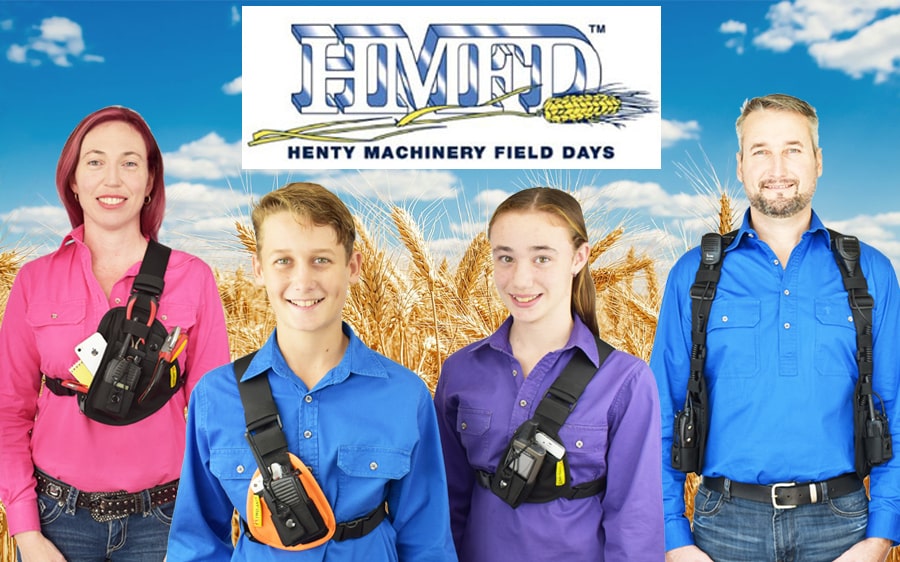 We'll be at Henty Machinery Field Days, held in Henty NSW between Wagga Wagga and Albury from Tuesday 18th to Thursday 20th September 2018.
Bring your radios, phones, GPS or whatever electronic device you want to carry and let's fit you up to one of the legendary Two Ants® holsters. Australia's leading holster designs are on display for you to trial.
We will be showing off the new HOT PINK range of holsters which you can pre-order to save 20% as they are currently in production and will be were released early November 2018.
The all-new Two Ants® Ghost Side Holsters are now in stock and we will have them on display at the Henty Machinery Field Days, so come and try them on and take one home with you.
As always, we're giving away a free stubby cooler with every holster purchased at the field days and if you don't drink they can always double as great pen holders on your desk or sunglass protectors in your glovebox.
Todd & Vanessa will be there to answer all your questions and help fit you and your devices to the holsters of your choice.