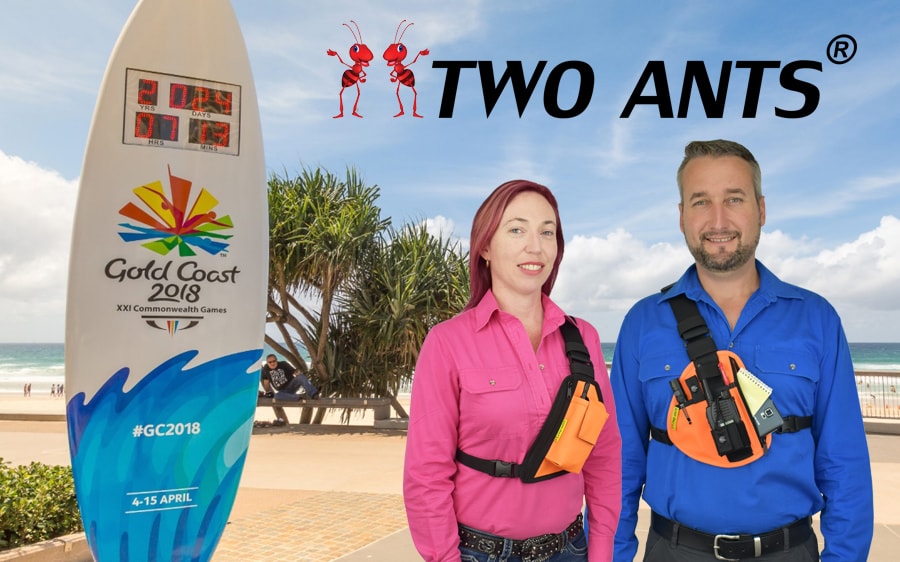 Two Ants® holsters went for Gold at 2018 Commonwealth Games
Tin Can Solutions was invited to supply radio holsters for the staff and officials at the Commonwealth Games Athletes Village on the Gold Coast.
We supplied the Two Ants® Pharaoh radio holsters which allowed staff the freedom to use their hands for different tasks while being in close contact to their radios. The Pharaoh two way radio holster allowed staff to also hold their notepads, pens, keys and phones securely in the holster pockets.
There was such an overwhelming response by other officials that saw the holsters in action that many ordered them urgently from us while the games were in full swing so they could use the holsters for the Opening and Closing ceremonies and throughout the games.
The staff and management committee were extremely pleased with the radio holsters that we received the following email:
Hi Todd,
We are loving the radio holsters!
Definitely makes everyday tasks easier when you can go hands free!
Thank you very much for your business.
With feedback like this, we are extremely pleased to be in the business of designing and manufacturing radio holsters that work for our customers many varied requirements.
We're looking for testimonials and pics!
We are looking for photo's and reviews of the Two Ants® holsters in action so if you've got pics, send them through to the Holster Shop Facebook page where we'll happily send you a store discount for your efforts.
Happy Holstering!