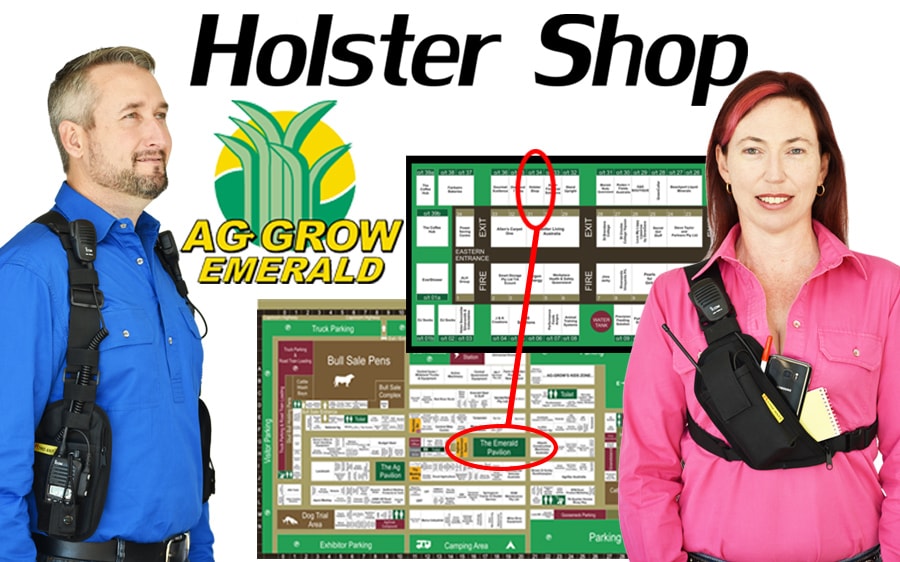 Holster Shop will be displaying the Two Ants® holsters at Ag Grow Field Days which is held in Emerald Nth QLD on 28th to 30th June 2018.
Come and say hi to Todd and Vanessa who will be able to show you the full range of Two Ants® holsters. They will also be able to demonstrate the best ways to fit the radios to the holsters and how to wear the holsters for maximum comfort and practicality. Make sure to bring your device so we can fit it for you and show you how well they work.
We are giving away a Holster Shop stubby cooler with every holster purchase at the show. So if you buy 10 holsters, you'll get 10 stubby coolers. How good is that!
See you there and Happy Holstering....